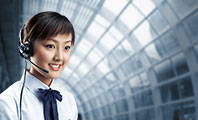 Add:Block 8 Shibali Jiangdong Town Jindong District Jinhua City
Jindong District Jinhua
Tel:0579-89123366
Fax:0579-89123789
QQ:727262743
E-mail:jh1998@vip.163.com

Zhejiang Juhong Industry & Trade Co.,Ltd is the first leading supplier for gas meter cases and accessories in China. We provide comprehensive technology, experience and products, which perfectly meet our domestic and overseas clients' needs.

Juhong was established as a private enterprise in 2009. With more than 100 specialized equipment and 180 employees, we are capable for 6 million set a year with one shift.

Even though Juhong is relatively a new company, its prolife –Wuyi Yuantianxiang already started to manufacture gas meter and accessories in 1998. For almost 20 years, Juhong has gained a great reputation and built stable relationships with more than 30 companies, including Itron, Chint, Zenner and Viewshine…… In 2013, we invested a great fund to research and develop our equipment, finally we were able to transfer the operation from manual to semi-automatic. This movement strongly promoted Juhong to become a supplier who has the highest capacity in the gas meter field. In order to improve the stability of our products and increase the production efficiency, Juhong started lean management and passed the approval of ISO9001:2008 in 2014. Now we are continually working hard to consolidate our highest position in this industry and never stop to make an improvement.